The Small Business Trap
There's a common trap that many small business owners fall into. Has this happened to you?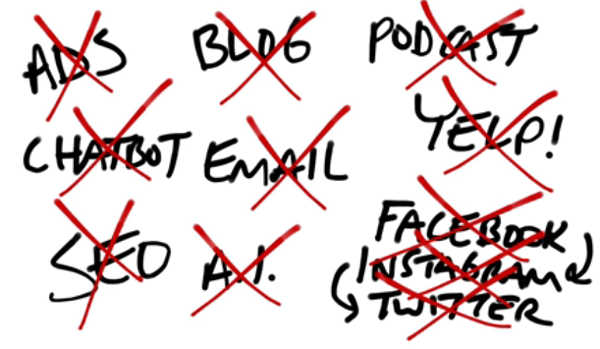 You get desperate for cash flow. So you start doing Google ads, but right away you realize you're stuck spending a ton of money each month and it keeps getting more expensive.
So you start doing social media, and you end up chasing people from one platform to the next: Facebook, Twitter, Instagram… and there's no real increase in sales.
An SEO company calls and the promise to "get you to #1 on Google," and then they fail to deliver on their promises.
Then Yelp! calls and makes you an unbelievable offer, but even that doesn't pan out.
You end up chasing the latest marketing fads, one after the other, always looking for that one silver bullet that will get you more sales.
The result is that you're spending lots of money, month after month, and not seeing any real, sustainable increase in revenue from it. You're stuck. You're frustrated. You just want to stop wasting time and money, and move forward and make progress toward your goals.
A Better Way
What if you were to take that money and instead of giving it some other company, you invested it in YOUR business? It's a smarter, sustainable, long-term approach.
What if you invested in...

Improving your cash flow and getting paid faster,
Building your own audience of ideal customers,
Testing more profitable services, pricing, and markets,
Creating a sales funnel, a step-by-step system to convert leads into loyal, repeat paying customers, or
Automating your workflow so you can spend more time cultivating customer relationships?
It's like your car, if you invest each month in tuning it up (replacing worn out parts, rebuilding things, adding upgrades), each investment, each thing you do increases the overall performance of the car.
Imagine what your business would look like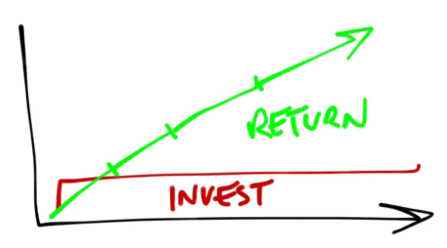 Imagine what your business would look like if you start investing consistently every month now in improving the revenue "engine" of your business. And if you start with the the right thing first, you'll see real results right away. You can then turn around and reinvest those increased profits in rebuilding the NEXT that you decide will have the most impact. And then take the increased profits from that and invest in upgrading the NEXT thing, on and on. Every dollar you spend increases the overall performance of your business, so you're motivated to invest more in your business because it's coming out of your increased profits.
Now you're in control. You're not dependant on Yelp and Google or anyone else. You've got your OWN audience. Your business has momentum. And now it's helping you create lifestyle you want.
Do you want that for your business?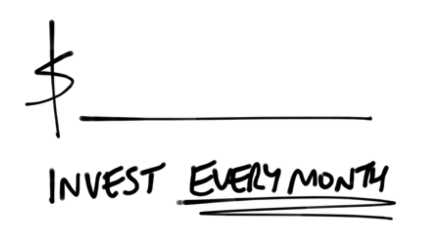 So do you want that for your business? If you said "yes!", then what's your next step? You need to make the decision to start investing consistently, every month, to improve your business' revenue engine. Pick a reasonable amount that you can start investing each month, pull the trigger, and get started.
Where do you start?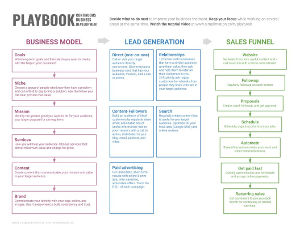 Once you do that, then the question is, "What do I start with first? What will have the biggest impact on my business right now?" There are so many options, it can be overwhelming. And you don't want to overlook any important steps either.
That's why we created a playbook, the Continuous Business Development Playbook . I It's your main tool for for deciding what to do next. And everything's on one page. To learn how to use it to start improving your business, click the button below: