Small Business Success Story
Learn how we helped one small business owner transform their business, one step at a time.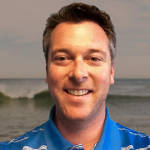 I'm Asher. I run a thriving sports massage therapy business in Oceanside, CA. I started to invest in improving one part of my business each month, one step at a time. Now I'm working half the hours I used to but I'm actually making more each month. And I'm developing 2 markets that have the potential to explode my business. Let me tell you I used Continuous Business Development and Simplimation's help to turn my business around and change my life. (really!)

What I was doing wrong before...
I used to think that "success" meant having a big company with a bunch of people working for me. So I rented a big office that would allow me to expand. I built a fancy waiting area and a desk for 2 receptionists. And I spent lots of money on ads and banners and whatever else I could think of to get new clients.
What I was doing wasn't working. I couldn't keep up with my actual work and at the same time get clients fast enough to support all of that overhead. I had to wear all the hats at the same time: sales, marketing, scheduling, payments, bookkeeping, massage therapist, etc. I wasn't growing... I was getting deeper and deeper in debt. It got to the point where I was seriously considering packing it up and trying something else.
So I finally asked Simplimation for help. Tyson showed me how I could improve the way I ran my business and reach my goals without changing everything at once. I had tried everything else, so what did I have to lose?!
What Simplimation did for me:
Develop customer relationships

Before I was wasting money on ads and marketing that wasn't getting results. Nothing!

After Now I don't spend anything on ads. Instead I cultivate my relationships with my clients. When I really show an interest in them and solve their problems, they become loyal customers. And they're also totally happy to help me out by introducing me to their circle of friends and business partners. This has totally transformed the way I do business!

Automate online scheduling

Before People were texting and calling me all day... while I was trying to working on clients. It would literally take 10 texts to agree on a timeslot. Huge waste of my energy and time. And frustrating for everyone.

After Now they just pull up my calendar on their phone wherever they are, select a timeslot that works for them...done! I'm not involved at all. My calendar just fills up with appointments. It took away 90% of the stress and everyone's happy.

Set up automatic credit card payments

Before I used to do it like everyone else and collect payment at the end of a session. It always took a few extra minutes longer than expected. The next client was waiting. People got irritated. And I would get a lot of canceled appointments and no-shows.

After Now people have to enter their credit card before they can schedule an appointment. But they aren't charged until after I see them. That completely got rid of no-shows and let me fill up my calendar with people who were committed to paying. No I don't talk about money. I just focus on helping people. And money magically shows up in my bank account.

Create a system for following up with every client

Before I was so busy that I didn't have time to follow up with clients. People were slipping through the cracks. I had people who came in to try me out but then they didn't reschedule again.

After Now every single person is in the system. They get reminder emails and text about upcoming appointments. They get a personal follow-up email the day after. They get automatic reminders to schedule their next appointment. And then I get a reminder to call them if they don't schedule within a week.

Help managing daily tasks

Before I tried all kinds of ToDo apps and ways of organizing my tasks. But it always seemed like I had to keep everything in my head. And I got overwhelmed and was less motivated to take action.

After Now I pull up my task list on my phone. It takes everything out of my head and just shows me what I need to do that day. I can relax. Money is coming in. And I'm doing the most effective things I can do right now. Everything else is saved for tomorrow.

Automate insurance and corporate billing

Before I started expanding the auto accident and corporate employee markets. But what held me back was that I didn't want to do the billing. I was doing the work but not getting paid.

After Now I have an automated system that bills the insurance or the company for me. And it adapts to each company's unique requirements so I get paid full price, and as fast as possible.
What were the results for my business?
Within 3 months I saved my business from near ruin. In fact, my 4th month was the biggest month in my entire career.
I now have time and mental energy to develop new services and test out better pricing. I started offering treatment plans (commitments to 20+ appointments). I created partnerships with gyms. And I'm developing a new market that has huge huge potential for me. Best of all, I'm spending more time on things that really matter to me, like my family.
I'm working half the time and more pay, after just 2 years. I'm accomplishing my goals as a one-man-show, without hiring employees. I even ripped out my front desk and converted the area into a client lounge!
What did I learn from my experience?
I learned to invest in business development each month. Now I have a system for consistently improving my business model.
I learned that I need to have a system and stick with it. I now have the tools now to keep me focused on doing the tasks each day that keep the money flowing.
I learned that I need to always be testing new markets and services. Automating my busy work free me up to have the time and mental energy for development.
Want the same thing for your business?
Watch our 5-minute video right now to learn how you can use Continuous Business Development to grow your business.
Already watched the video and want to get started? Let's talk about your goals and how we can help you take your business to the next level.